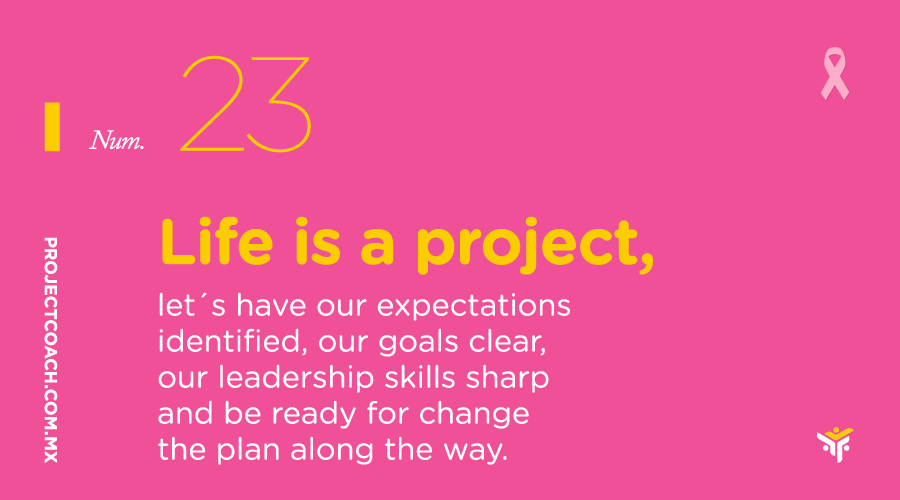 19 Oct

LIFE IS A PROJECT, MAKE IT COUNT!

Lately I have been thinking about the temporality of my life. Maybe I am at that age, the one where you reach a point high enough to see everything I have been through and accomplished, and low enough to see there might be a long way ahead of me.

What lessons learned can I share with others who are behind me in this path called life?
Define your expectations: I used to identify the expectations others have of me, and made my priority live to accomplish them. Now I can see that this party called life belongs to me and the only valid expectations are the ones that are mine.
Set your goals: If you don´t know where you are going, any path is right. As soon as you discover your purpose, you will be able to set goals and accomplish them to live a transcendent life.
Leadership skills are key: Sometimes you will need them to lead others, but most of the time you will have to lead yourself toward your purpose.
Get ready to Change your plans: 2020 taught me, like no other year, that if you are flexible enough to adapt to whatever change comes in your way, you will be able to enjoy the moment and be present to what life have for you.
And suddenly, I realize that LIFE looks a lot to A PROJECT
it is temporary and unique! So be an awesome Project Manager and make your "project" count!